FAQs
Do you have any questions? We can help you with the answers.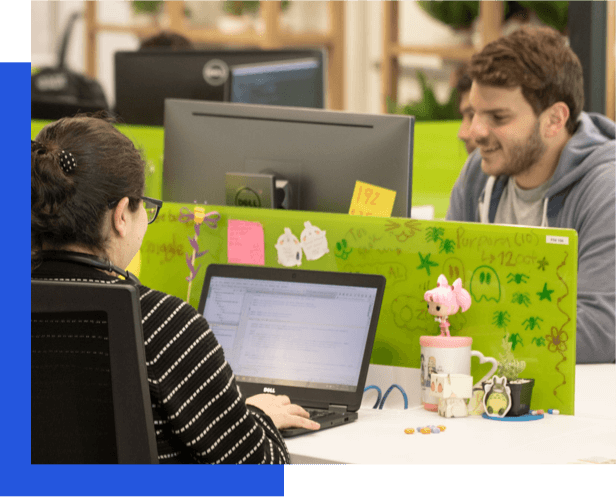 Getting Started
We are looking for startups in technology-based, in early-stage/growth, with a great team with a worldview and growth potential
In order to receive the co-invest by the Argentina state, the requirements are published on the website of the Ministry of Production of the Nation. Some of them are:
1. To be a technology-based Startup
2. To have less than 5 years of existence as a legal entity
3. To have the political control of the startup and its controller at the head of the original entrepreneurs and to continue for a minimum term of 180 days
The selection of the startups is continuous by full year.
It consists of meetings to begin to know each other and find together the areas of accelerating for your project. Throughout this process we will accompany you until the final pitching in front of the investment committee of GV. In case you are selected, we will finish with the due diligence and the signing of the legal agreement to start the GV acceleration program.
Globant Ventures is Globant's investment arm, investing in technology based startups.
About Proposal
It takes 6-9 months since you will be selected and signed the legal agreements.
Any vertical. We like technology and we believe we can give amazing tips about that!
We take minority stakes (usually Convertible Notes) and we seek the appreciation of the capital invested. We do not seek revenues through fees or rents
Regarding Agreement
Globant Ventures is officially approved to co-invest with the Argentine federal funds in the startup ecosystem in Argentina for at least 4 years (2018-2021), up to USD 50,000 in each start-up selected.
The apply of the start-up will be done only by our web site, which can be accessed by clicking on the Apply button on our page. Projects submitted by other means will not be accepted, nor who have not filled out the form in its totality.